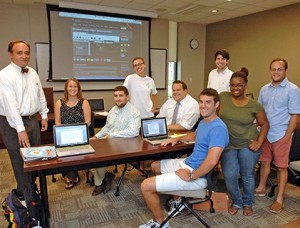 The Technology and Legal Innovation Clinic within the Stuart H. Smith Law Clinic and Center for Social Justice at Loyola University New Orleans explores the use of technology in the practice of law.
While actively representing clients in court, students design and implement tech-related projects aimed at assisting legal practitioners and increasing access to justice. Look at our Projects page to see the latest developments.
The clinic is supervised by Assoc. Clinical Professor Judson Mitchell and attorney Ben Varadi.